Had some goodness from Peak Design recently find it's way into my mailbox. Will do a review on the gear once I get a chance to use it, but wanted to throw up a quick post as I'd never heard of them prior to last week and they make some pretty nice looking stuff I know some of you would dig (looking at you Rusty Old Camera)
Peak Design Shell
You know that whole "Fuck, it's dumping, do I really want to drag my dSLR out" feeling?  The Peak Design Shell is designed to help if you're like me and don't have a pro level, fully sealed camera. I've yet to put it through it's paces to see if it stays out of your way when you need it to but on first touch I'd say it's better made than some of my outerwear.
Peak Design CapturePOV
The CapturePOV is another interesting piece of kit from the Peak Design crew that demonstrates they've put some thought into the little problems you experience as you snap pics in the great outdoors.  The CapturePOV essentially takes the place of the GoPro chest mount, opting to use something you're likely already wearing as the mount instead of yet another piece of webbing mounted to you.  I'm interested to see if the offset nature of the product still gives a decent POV.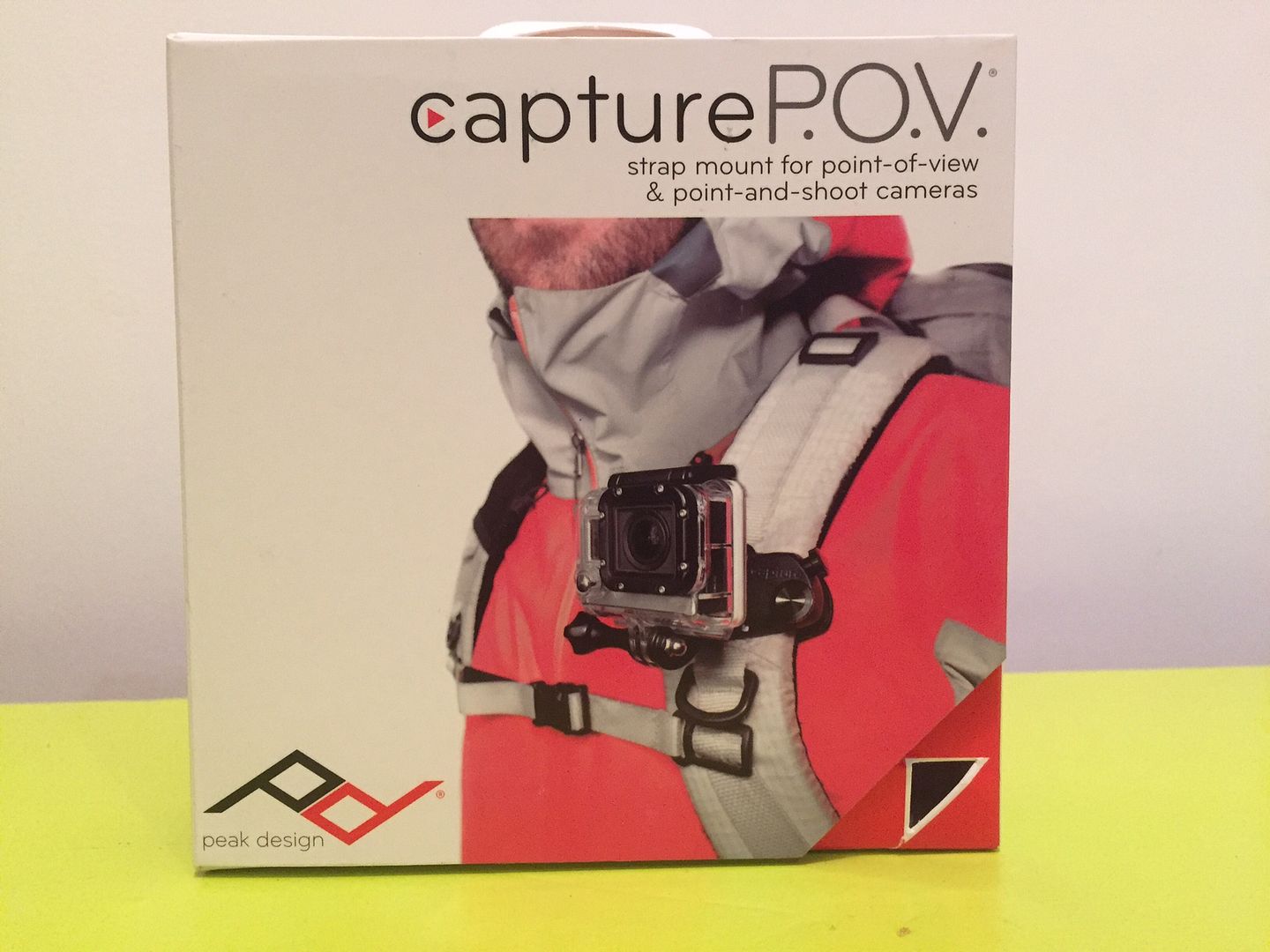 Also, while on their site be sure to check out their entire Peak Design Clip line of products.  I really think the Capture Pro is the real deal as I really hate carrying around my Lowe chest bag and think a Capture Pro + Shell combo would be killer.