Even though the WA trout opener isn't for another week there are some spots that are already open.  I noticed a blue spot on the map when splitting a very unorthodox spot this winter and last weekend figured I should head up there and check out the blue spot, see what surprises it held.
The directions to the lake are pretty simple. You drive until your car gets stuck, then you park on the side of the road and bushwhack ~600′ vert in 1/4 mile.  The getting stuck piece is key as the map isn't to scale and if the snow wasn't there you'd just pass on by your entry point without ever knowing it.
Proper footwear is key when pushing stuck vehicles.
The bushwhack to Secret Lake is steep, but otherwise not too bad.  A couple downed trees across the way but that keeps the redneckery low.
Downed trees = opportunity, letting you go over waterfalls rather than hiking back up a couple hundred vert to go around.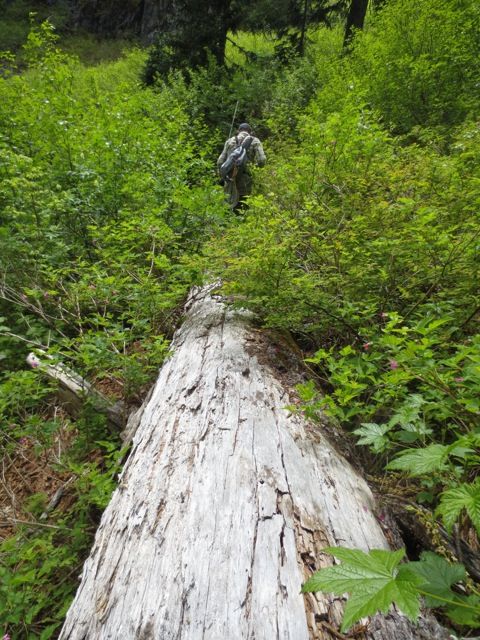 80 in the city?  45 with 30′ viz at the lake.
Lifting….
and 5 hours later, lifted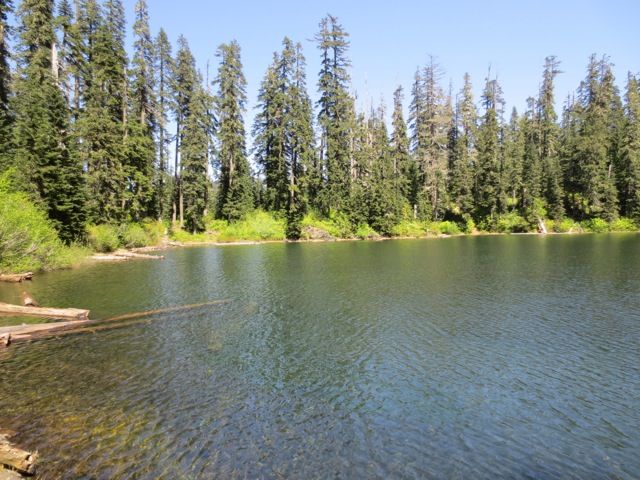 My body is a temple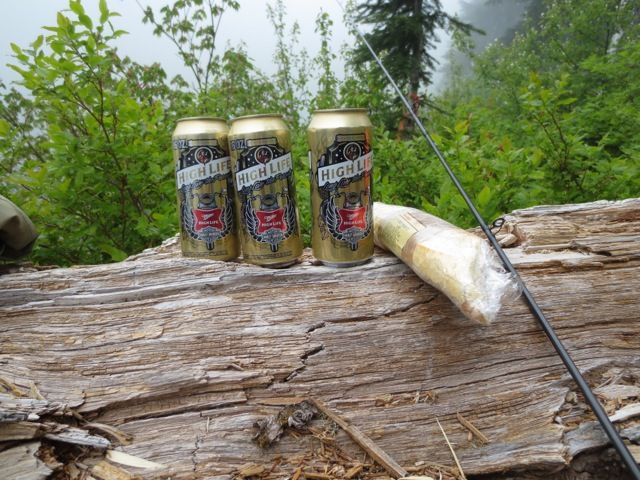 Secret Lake had the brightest (and pickiest, usually these high lake trout aren't finicky) brookies I've ever seen!  Craaazy burning red orange bellies that photos can't do justice to.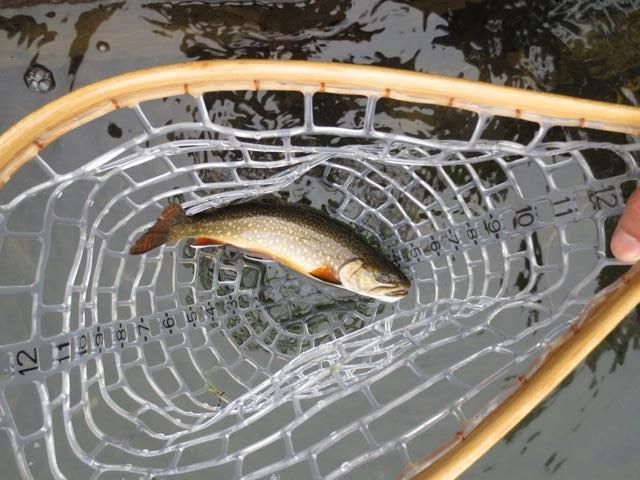 etc. repeat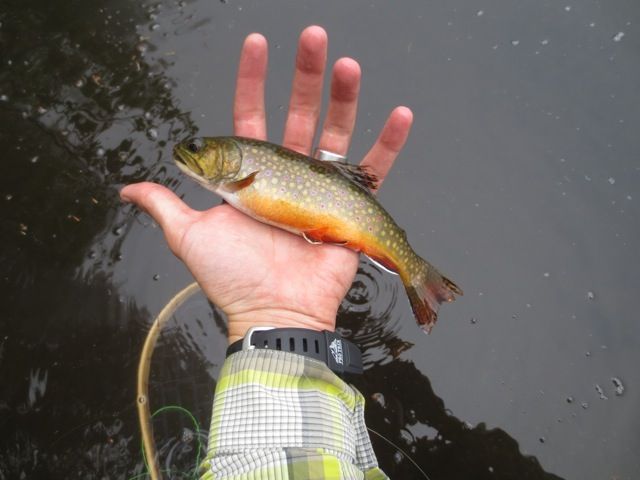 The dry action was slow, most success came on large bastard child 'ant' patterns and Chernobyl ants.  The slowly stripped nymph/mid game resulted in more hookups, albeit typically resulted in smaller fish.  Big food source/big fish thing going on I guess.
Anyways, statewide opener is next weekend AND it's free fishing weekend so get off the beaten path and find your own 'secret' lake if you're looking to avoid crowds.