It's been said there are three types of fun. I'm pretty sure I know where on the fun scale yesterday fell
Just another day in paradise from Justin H on Vimeo.

Decided to try someplace different, an unusual suspect a bit off the beaten path, but given Snowpocalypse could go. As an added benefit it would be far, far from the highway 26/35 gong show (because when it comes down to it who the F got into splitboarding to deal with crowds??). Frozen waterfalls in the lowlands foreshadowed frozen Nalgene bottles to come.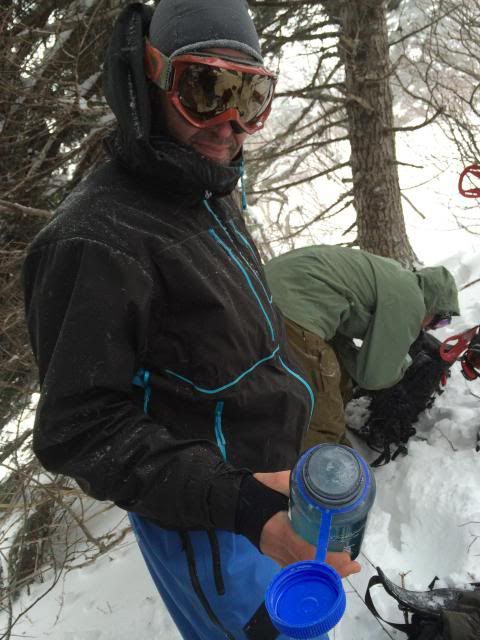 As the vid above shows the reality didn't quite live up to the dream. Even though I toured with my puffy on underneath it still took an Old Gold elk burger and a prolific application of Double Mountain, Avery and Maker's Mark to return to 98.6 degrees.
On the bright side, wading uphill through 50 yards of chest deep snow after a massive skin glue fail brought newfound motivation to do a long procrastinated project