Welp, got 'er shimmed up with masking tape and got the cork epoxied on.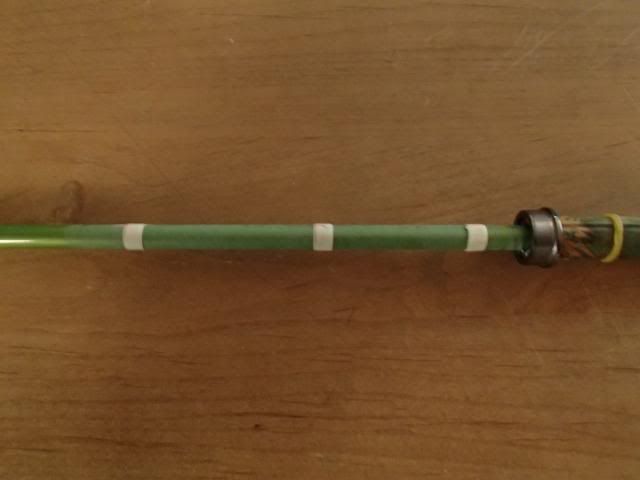 And have started the wraps. As Chris is a huge Portland Timbers fan trying to do a similar theme/color scheme on the rod. Green and yellow are tough, too much of the yellow and you start to push Oregon Ducks territory, so just doing a thin stripe of it on the ends of each guide wrap. Did the ferrule wraps in white with three green stripes, just like the shoulders of the Timbers jerseys.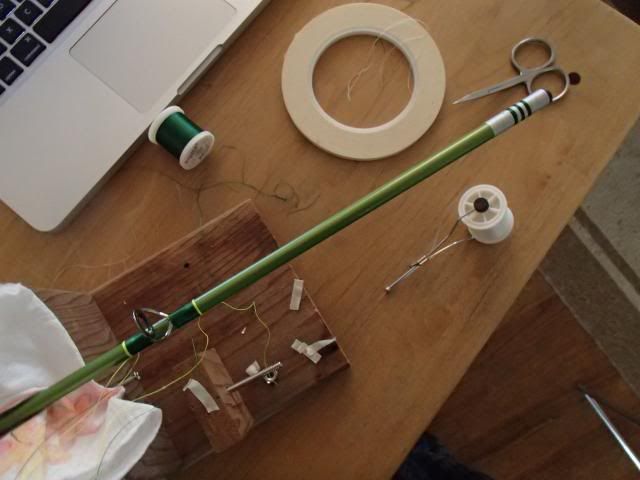 So far it's coming along better than I expected though, stoked to see his face when he unwraps it in a few weeks.