It's been awhile since I've fired up a review, and I've been sleeping on this one for awhile. Took the pics a few weeks back and just haven't set aside the time to fire up some thoughts on the jacket.
Marketing speak
The Westcomb Mirage jacket is part of the Hardshell AX line of outerwear from (ex-Arcteryxers) the Canunckistani company Westcomb. Their marketing speak is brief and to the point on their site, stating merely
Stylish eVent® shell is a superb all-mountain piece engineered for any on-or-off mountain activities requiring protection from the harshest conditions.
Fit
I purchased the jacket in an XL, which according to their size chart should fit someone with a 17″ neck, 47″ chest, 41″ waist and an 'overall length' of 35″. Not sure what the overall length measurement is, but possibly the sleeve length?
My biggest issue with the jacket is the fit. Given the intended use of the jacket (note that the Hardshell AX line is promoted by an image of a guy rappelling) I'd assume it to have a relatively slender, efficient cut, with some added sleeve length for when you're reaching above your head. Instead you get a very boxy, short bodied jacket with sleeves longer than you'd expect for the body, yet still not long enough. I feel like the body length and sleeve length are non-complimentary, and both could stand to be longer (c'mon Canada, I know you're a bunch of overgrown milk drinkers like myself!). The body could also be a bit narrower in my opinion – I feel like rather than catering to the athletic it's built to cater to the McDonalds eaters out there.
Build
One place that I feel Westcomb really nails it is build quality. There are very few garments I've come in contact with that give off the same feeling of quality as the Westcombs that I've dealt with.
For the Mirage jacket Westcomb kept it simple, including only what you need to get up and down the mountain and leaving out the extras you don't. A few mini toggles on the hood/collar, velcro on the wrists, internal and external pockets, and waterproof zips all around. No pit zips on this eVent jacket, and in my experience their unnecessary (and I am one of the heaviest sweaters around). I know everyone says that about eVent, and I had my initial doubts given my sweaty nature, but I've yet to get anything more then slightly damp in this jacket – and this is coming from someone that used to drip sweat and be soaked to the bone. I'm a believer.
Performance thus far
Outside of the fit issues I love this jacket. As mentioned above it's far outperformed anything I've ever owned for getting sweat out and away, and it crumples down to the size of nothing. Keeps the rain and snow out like nobody's business to where it's my go-to rain jacket as well. My only complaint this thus far (and the reason I'll probably be one of 'those guys' and abuse a certain online retailers return policy…) is the fit. The body needs to be a touch longer and a touch narrower, and the sleeves need a bit of length added as well. Yes, I'm a mongoloid, but I feel like usually the techie garments are built for mongoloids.
As always, if you have any questions/comments about the garment drop it in the comments or email me at justin@poormansheli.com and I'll get back to you.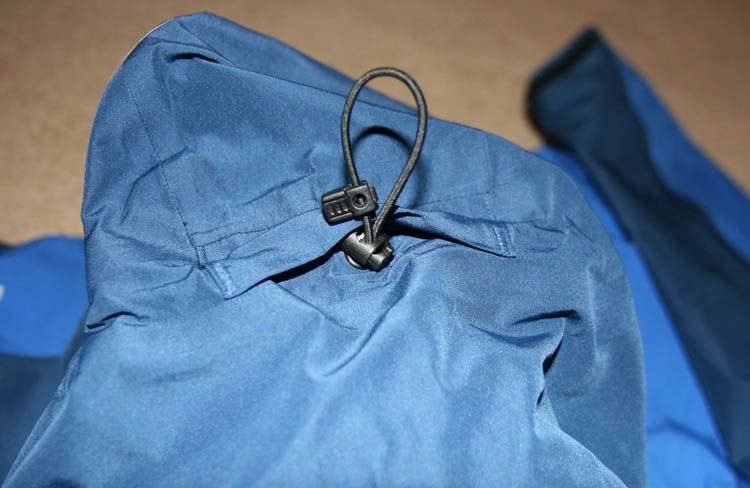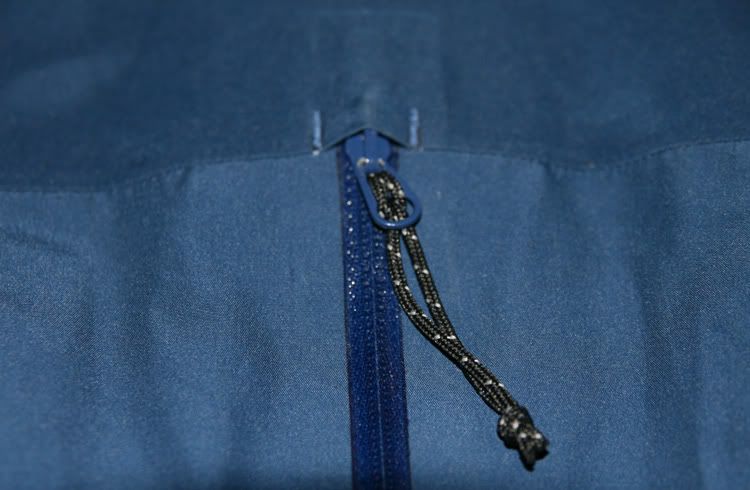 If not available to you locally you can pick up Westcomb products at a few online vendors, though neither have a terribly deep selection. Backcountry.com and Oregon Mountain Community both carry Westcomb and are good retailers, though like always I suggest trying to give your local shop the biz first.