Seriously, they are. Picture how much happier the world would be (well, at least my world would be) if weekends were Monday thru Friday and you just worked Saturday and Sunday. I guess that idea is a lot like my 'we should get to play until we reach retirement age, than when we hit retirement age we just work the rest of our lives' idea, but the reality behind that one is everyone would commit suicide on their 65th birthday. The worst part about weekends is that as they are usually the days that people DON'T work they often get interrupted with adult real-life crap like weddings or baby showers. Weddings were cool when I was single as they can be a tremendous opportunity for TRs of a different sort, but when you're not single they lose some of their potential charm (the reality is they lose all of their charm, unless of course there's a keg of Racer 5 present and you get the bride and groom's father to do kegstands). So, with my Saturday halved due to a wedding and a near full moon figured I'd try for a night sesh with Schralph Macchio (note: not his real name). No action shots as it was piss poor riding.
The below pic would have been kind of cool had my tripod not shaken a little bit everytime the shutter closed. I guess I could tell everyone I took it on a Holga and get street cred and be called a photographic genius.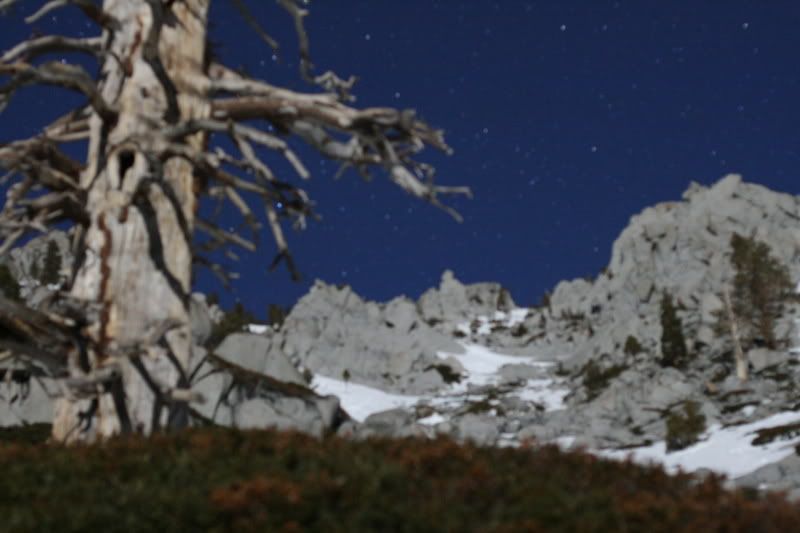 Next day got an early alpine start of 11 AM and headed out to see what was left at another locale.
It was softer than expected given the sun baking it
Quick and dirty pano of the potential lines. The sky was actually two shades of blue with a hard dividing line just as seen in the picture.

I call the next two pic series "Pinwheels and Pwnage"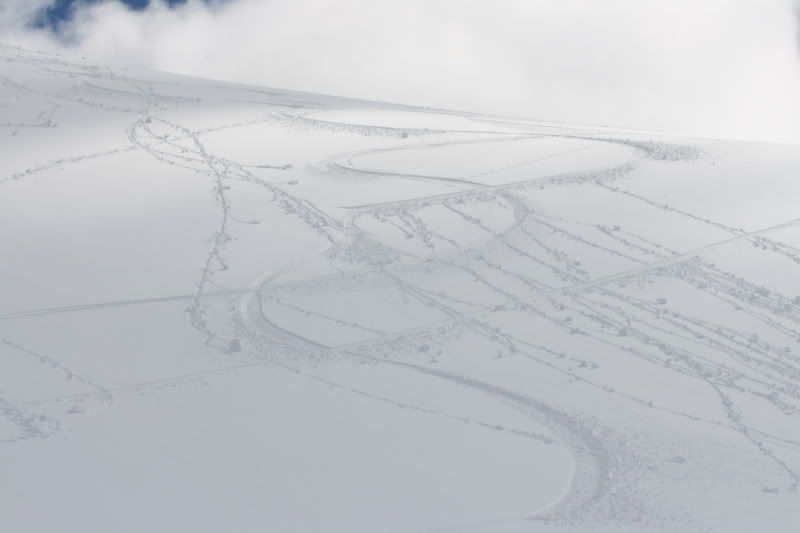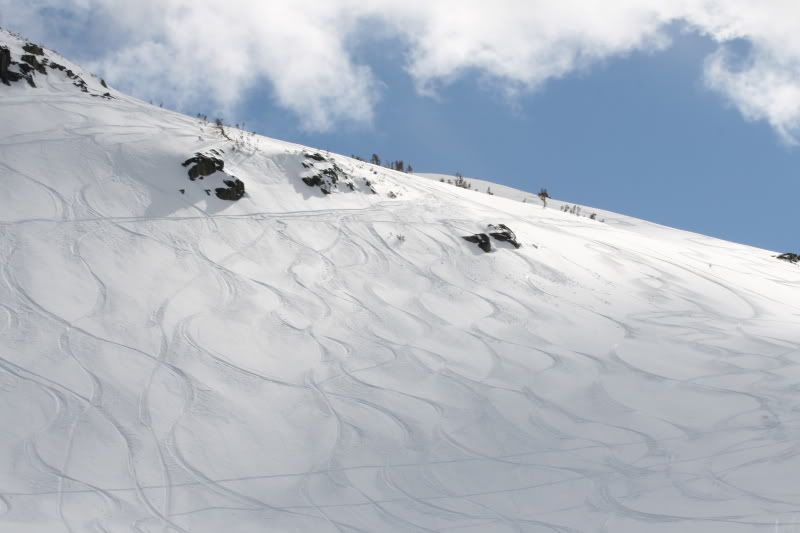 Victory beer, and the world's worst shirt. When you order online and it says the color is 'black' beware the neon lightning bolts. For some reason I always think of this video when wearing this shirt.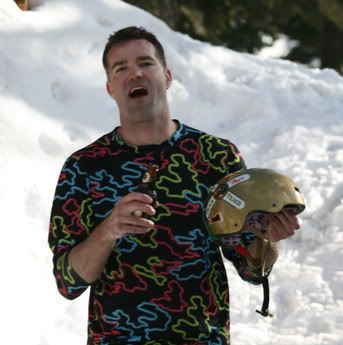 Good times indeed.