#1: Meth Forest
Needed to get out and enjoy the intermittent non-rainy periods over the long weekend. Briefly considered Syncline yet again, but as the poison oak was bad last time, can only imagine what it was like with another two weeks to grow and fester. Some quick interwebs research decided to try a piece of trail in the hills outside the land of cheese and meth heads.
Distance: Was a short one, 7 miles
Weather: Overcast, a touch chilly, one brief 'if you blink you'll miss it' period of sunshine. Do mosquitoes count as weather?
Short summary: Nice change of pace and scenery, with a very 'northwest' (think: green and wet) feel to it, but this trail needs some love. Wildflowers starting to do their thing. Only saw one other person, so that was a bonus. Kept the 'number of times I fall fully clipped in' average consistent at two.
The up: Following a creek and the gully formed by one the entire way, 1/2 mile of fire road gives way to singletrack for the uphill. Some sketch/exposed portions of path barely two tires wide with a hearty fall if you go the wrong direction. Very loose in parts, trail giving way under your foot if you dab. Dry in spots with perfect traction, other spots wet with moss covered rocks with zero traction. Was with the world's slowest mtn biker so had lots of time to take photos.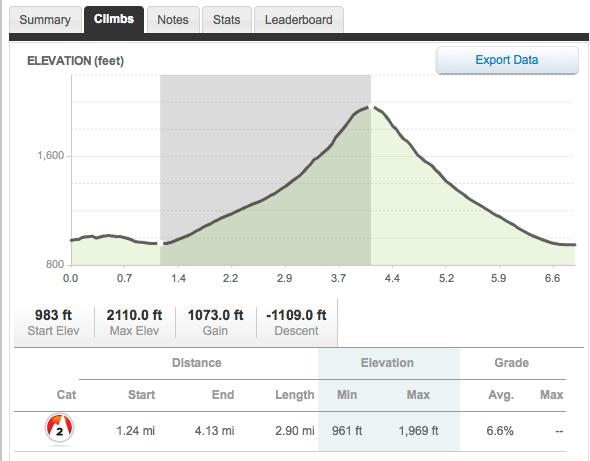 The down: Fun up high, flowy singletrack with grip for days, and enough undulations, twists and turns to keep the smile going. Down low between the wet, the tree covered interruptions, the exposure, etc. was a bit underwhelming – lots of riding the brakes, and with my brakes stopping is merely suggested by pulling the levers and is no guarantee
A couple pics that look like they were taken with vaseline smeared over the lens are below. #iPhone4phonecamcansuckit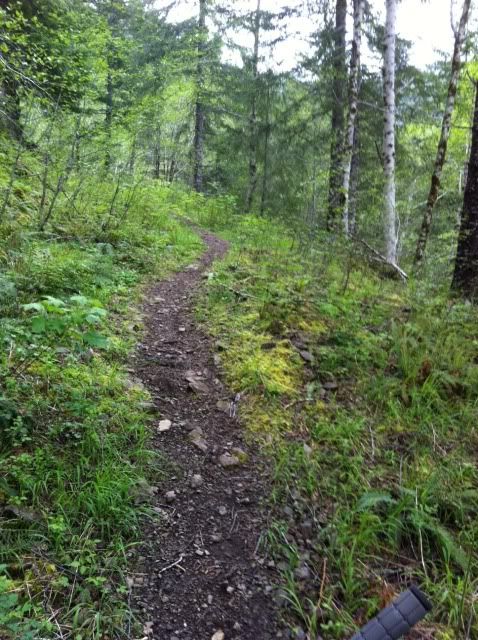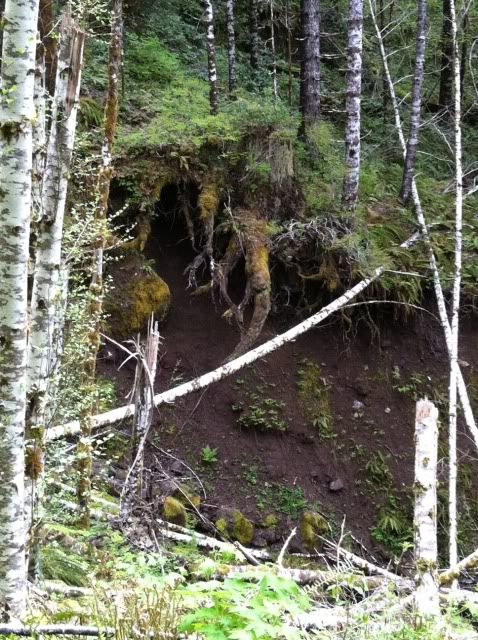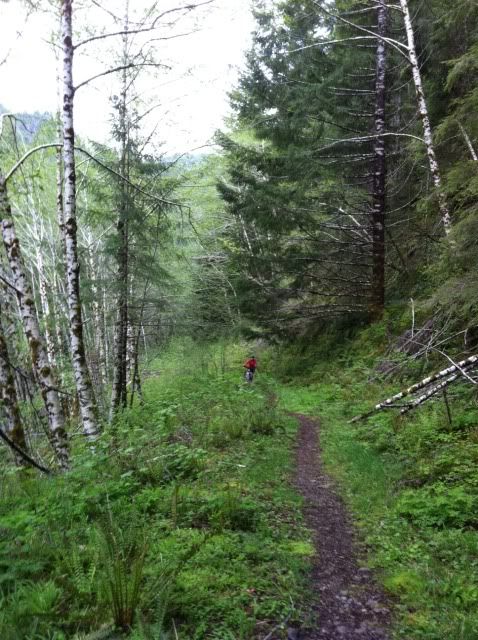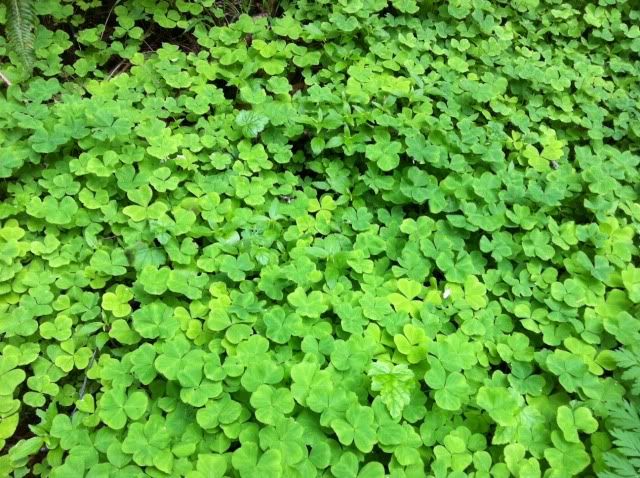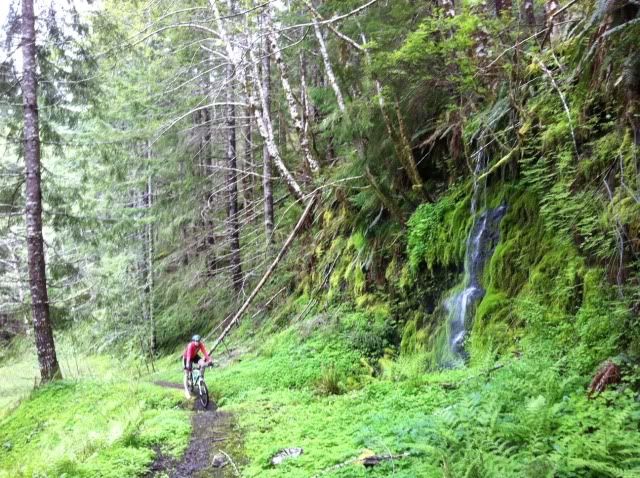 #2: Forest Park
Wanted to get out and recreate and give thanks on Memorial Day. Figured what better way than to conquer the Germans* in my own little way by way of a ride to Germantown Rd.
Distance: Right at 20 miles
Weather: Sunny! Not that I could see any of it once I got into the canopy of Forest Park.
Short summary: Decided to try a new route after looking at the available options. Definitely a nice change of pace and scenery in the park, and by taking Holman avoid most of the Livestronging/Team in Training going on.
The up: Not really a lot of up on this ride, which was a bummer as I could use the workout. MUDDY! Wow. Holman does NOT drain well in parts, definitely dismounted and walked around to not destroy the deep spots. Nice steep climb to start off the day with some obvious muddy spots but also spots that appeared normal but were so slick that you literally spin your wheels in place.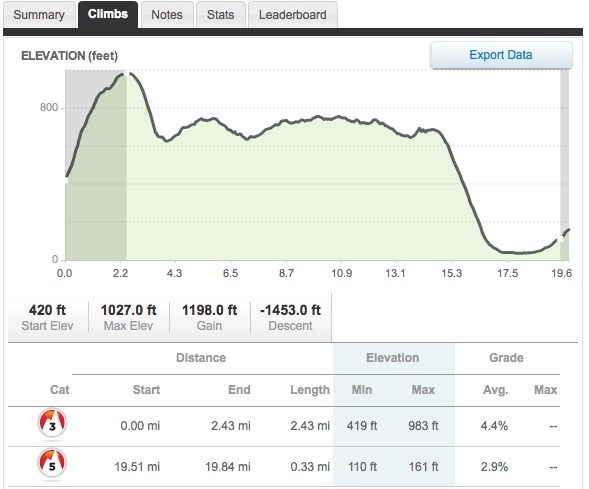 The down: The ups and downs weren't really that distinguishable from each other, outside of the last downhill from Saltzman to 30. Pretty much just a low effort spin otherwise.
Ended up having a post-ride Rocky Mounts rack megafail. Loaded the bike up and went to lock the handle down and had it shatter in my hands! I had been thinking the other day that they could use a better way to microadjust, that the point between too loose and unable to tighten was hard to adjust, but never expected the handle to break as I wasn't putting a lot of pressure on it at the time. I'll write it off as a one in a million issue and bring it back to REI and give them one more chance, but the metal handles on my buddy's Yakima were looking pretty nice the other day… Finished the day with in the sun, cleaning and lubing the bike, sipping on Blind Pig from Saraveza.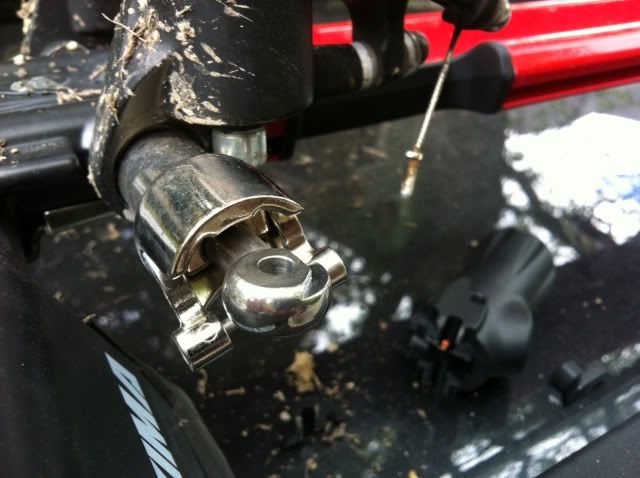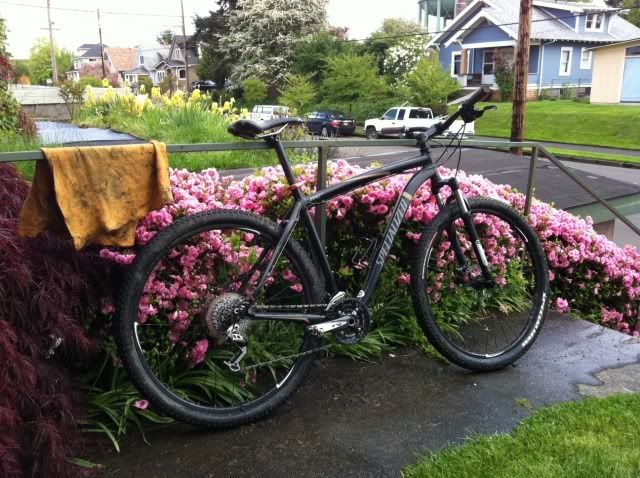 *No Germans were actually harmed