(This review is only snow/outdoors related in that it will keep me from riding the next few days)
Sharper than Charlie Sheen's wit. They cut garlic lightning quick.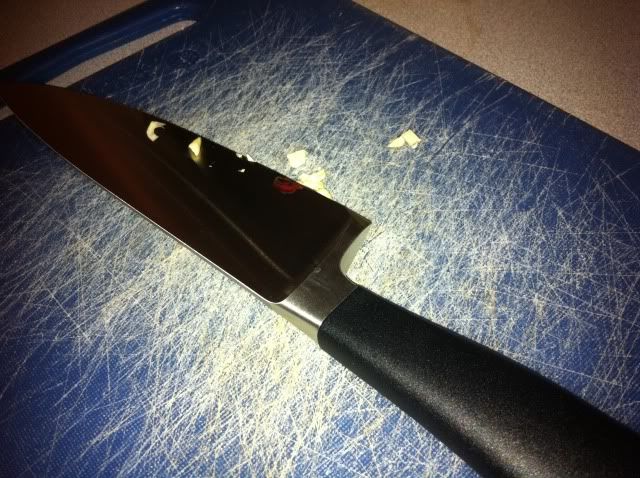 Lightsaber sharp. I don't mean that in a 'cut your dead tauntaun guts/smells bad inside' way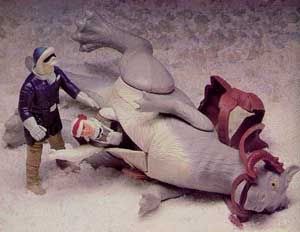 I'm talking more like Darth Vader to your Obi-Wan
Kinda like Obi's robe when he got cut down, no?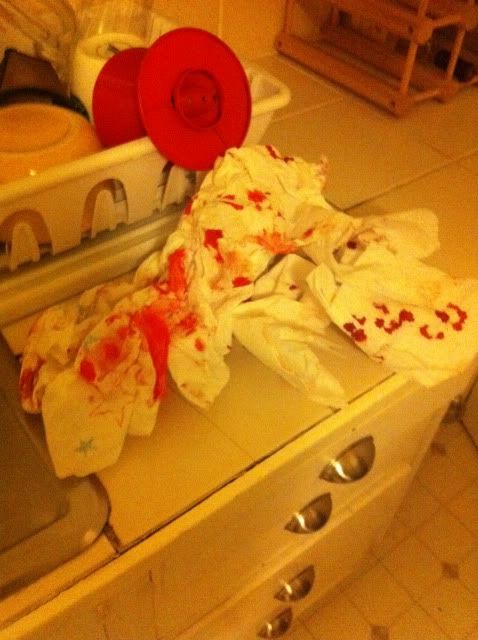 Injured reserve for a week or two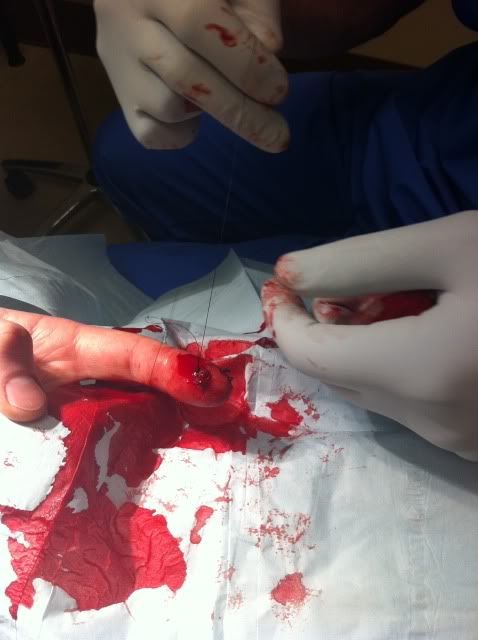 Yup, pulled the ultimate bonehead move last night, turned my finger into a flip top. Hopefully 10 piece knife set and 10 digits is just a coincidence. Ruined my night of watching free fights with some good new beer, and while Obama might be paying for my gas and mortgage he didn't pay for my stitches and tetanus shot. Perspective though, it's only 10 days assuming the piece grows back on, if not I guess it's skin graft. That'll be cheap. Word.