Took a few (badly timed) days off last week, to get away before my biz partner leaves town for a month for his wedding and assorted festivities. Ended up going to the Mt. Jefferson Wilderness area as it seemed like a trip that could combine a few of my likes – snow, mountain views, and lakes to flyfish in. Advanced notice: lots of dog gayness in this TR. I call others out on it, gotta call myself out on it when it happens!
Started at the Pamelia Lake trailhead and made our way up a nice (just pre-bloom) rhodedendron lined trail to Pamelia Lake. Pretty average lake overall for my purposes, with trees tight to the waterline and the crowd there made it feel about as close to car camping as you could get without having your car ten feet away. We had originally thought we may stop at Pamelia for a night if we liked it, but there was no second thoughts once we got there.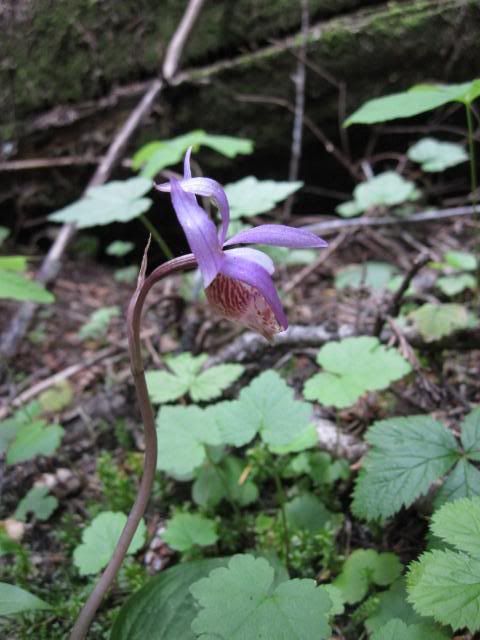 Up, around the lake, through the trees, followed Bear Creek for awhile, and started ascending via switchbacks. Didn't take many pictures, just imagine your typical PNW hike, just without ripe berries. Eventually the trail disappeared under 6+ feet of snow and we had to guess our way to the lakes. Photographic memory FTW.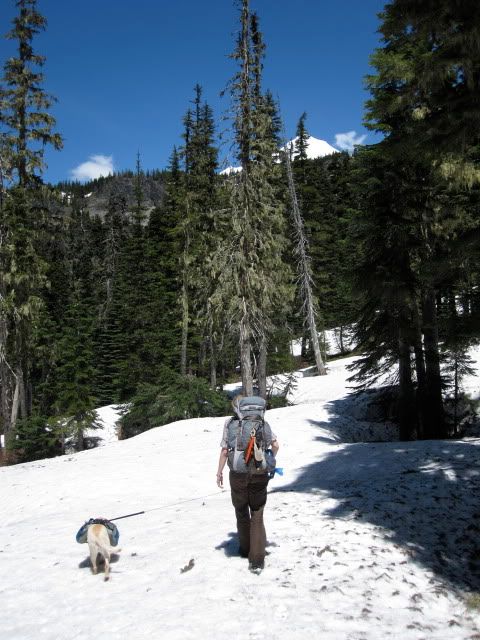 Got to lake #1 and it was 2/3 frozen over still! Never saw any fish rise so just kicked back and enjoyed the sunshine and the views.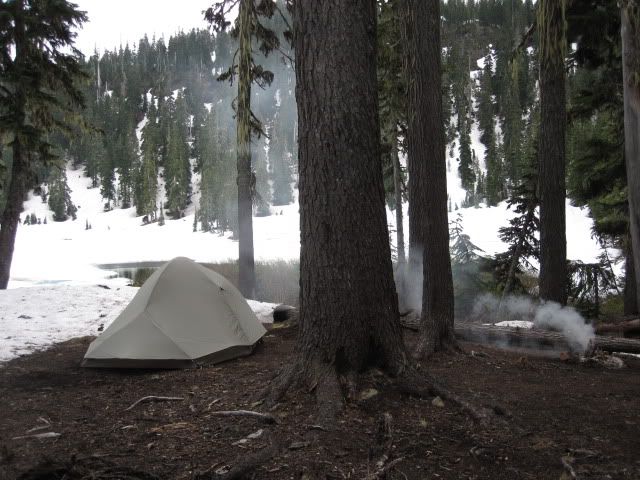 When we were setting up camp we kept catching whiffs of campfire. The homemade rock fire ring near our site looked old so didn't think it was coming from there, assumed maybe the winds were just blowing smoke from 5 miles down in the valley. However, when we finally went over to the ring we could still feel a ton of heat coming from the 'dead' fire, and all we had to do was stir it a bit, throw a stick on and it blew up into a full-blown fire! We saw nobody else that day, no tracks in/out, so not sure how long the fire had been there smoldering, but c'mon people make sure your fires are dead before you leave a spot – especially when you made your ring two feet from a downed tree! Snow melts, melting snow makes water, it ain't that tough.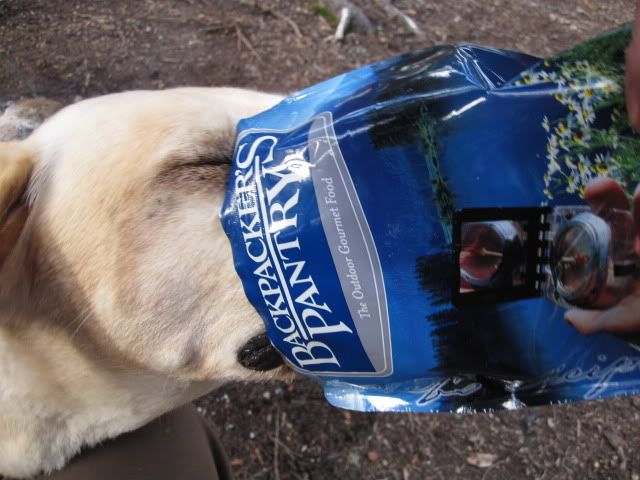 Chilled for the rest of the day, made some din, drank some port and soaked in the sights.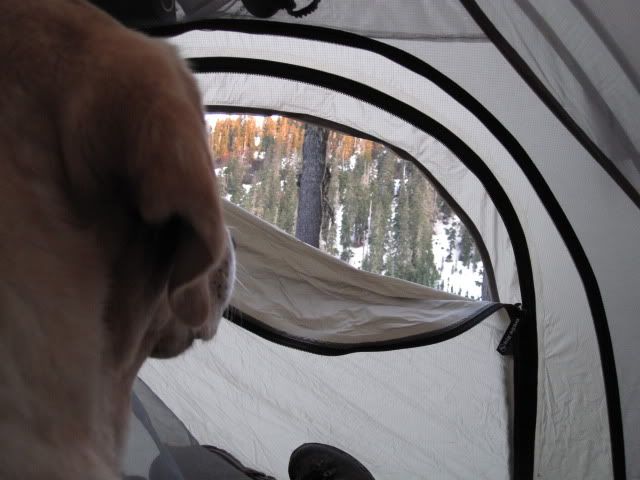 Next day took a suncupped hike around lake #1, then packed up to find lake #2, with the hope that it'd be a bit less frozen over given it's larger size.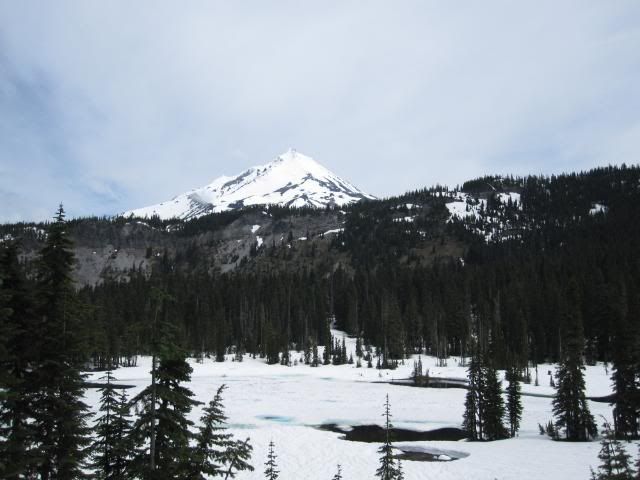 Over the river, through the woods and EUREKA! an unfrozen lake. Reminded me a bit of Desolation Wilderness, and beautiful.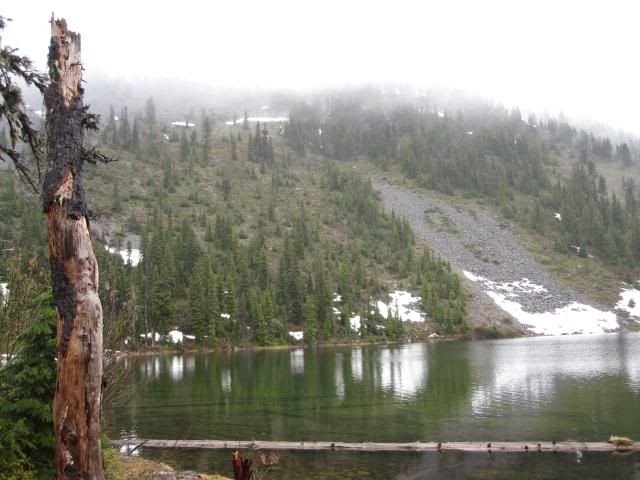 The sun came out and the fun came out for the next couple days. Eat, drink, flyfish, hike around, dig holes (Jasmine), repeat.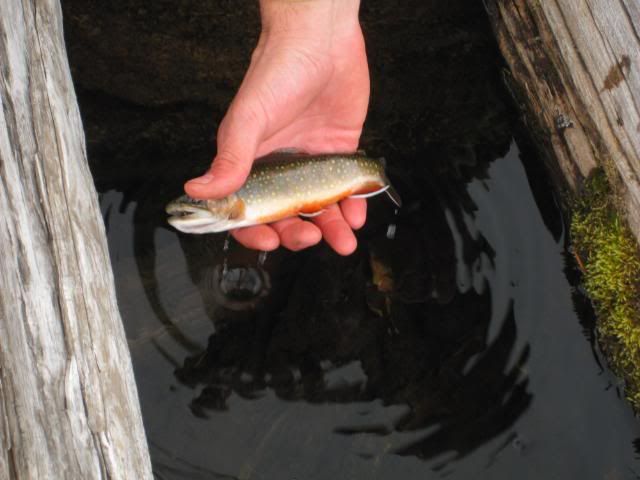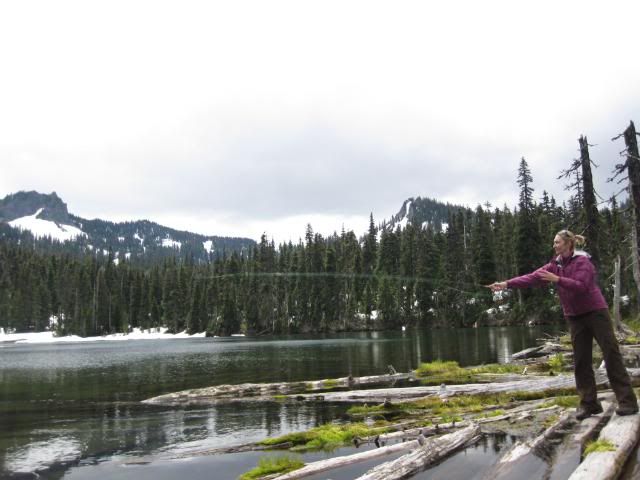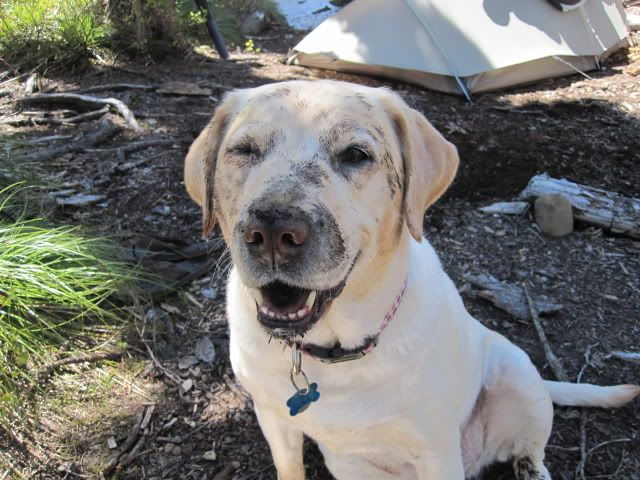 The weather is turning, get out there and get 'er done!
Primary gear list:
Big Agnes Seedhouse SL3
Mountain Hardwear Phantom 32
Jetboil PCS
Mountain Hardwear Koa 55