Been doing some serious gear whoring the past week or so as biz locally was going good for a bit.  Was.  Ahh well, at least I've got some new gear to show for it.
First up, the Stoic Bombshell jacket.  Stoic is the new name for the house brand gear from backcountry.com, and from what I can tell thus far this stuff is a serious bargain. As I just received my jacket a few days ago I can't give it a full review, but as of right now my impressions are that even at full price this stuff is worth it (and this coming from a guy that can't recall the last time he bought ANYTHING full price).
The marketing department had this to say:
The undaunted Stoic Bombshell Jacket signs on for summit pushes, hut-to-hut tours, and anything between. Slightly stretchy, 3-layer Bombshell material offers shelter from ridgeline gales and whipping spin drift, while thumb-holed hand gaiters and a fully-adjustable hood ensure a complete seal from the elements. Fully-welded seams increase the Bombshell's breathability over standard taped-seam shells and mesh-backed underarm vents banish excess body heat during long boot packs. The Stoic Bombshell's internal pocket with headphone port begs for some musical accompaniment. Stoic's 3-D ergonomic fit offers un-inhibited mobility without drowning you in excess fabric—if you tend to like a roomier fit, size up.</p></blockquote> <p>A few quick pics to get the party started. Once I've had a chance to use it to do more than walk from Deschutes to Rogue to Bridgeport and back I'll give my full review.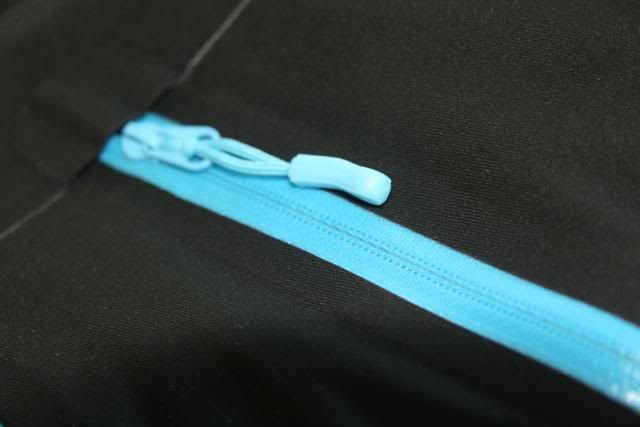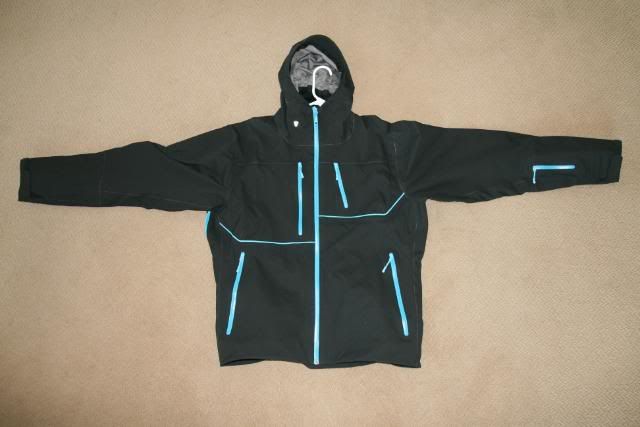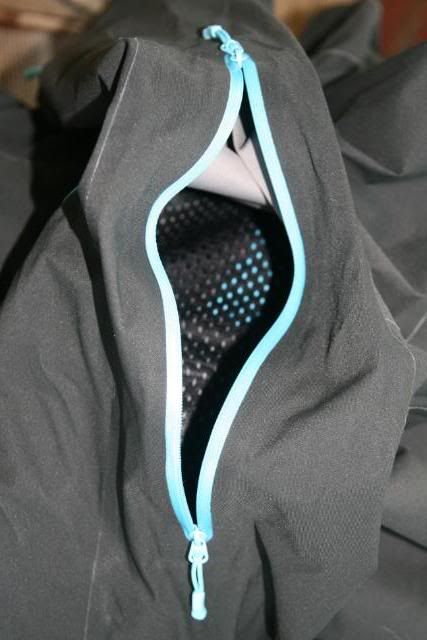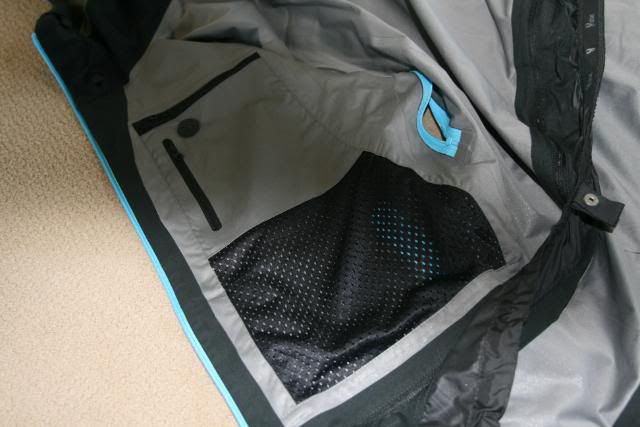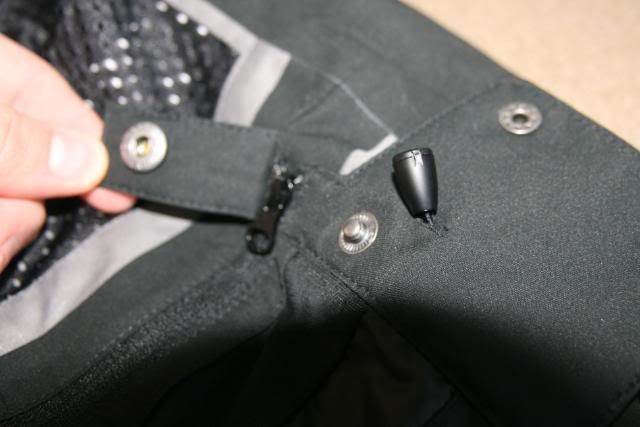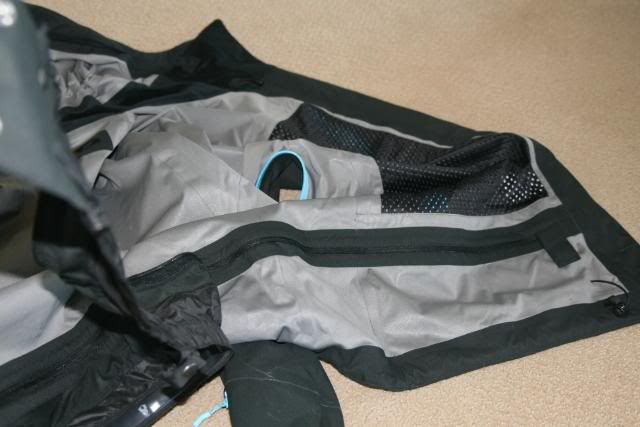 Let me know if you have any questions on the jacket, want to see some additional angles/close ups, or if there's anything in particular you want me to pay attention to while I test it out.
UPDATE:
Saw this code for 30% off on the Stoic stuff. 4KZ-1-G3JU6