So I've been shopping around (unsuccessfully) for a backcountry pack lately.  My criteria aren't ridiculous – something in the 40-45L range (big enough for a 2 or 3 day tour, but small enough to use as a daypack once there), something with an external pocket (not just a sleeve/straps as if I go for a ride I'd like to know that my gear will still be with me to help find my partners) for my shovel/probe, and ability to carry my splitboard either split or joined – and quite frankly I'm willing to live with just the ability to carry it in ski mode.  The shopping has been far harder than I expected, there are a lot of near misses like the Osprey Exposure (no external pocket for avy tools), Marmot La Meije (found 'em new locally, but online reviews seem mixed on their durability, also the large is on the small end of my desired spectrum), the Osprey Variant (same issue), The North Face Patrol 35 (just a bit small, the large version isn't quite 40L) and the Millet Prolight Tour 38+7 (probably the lead horse but can't find locally to try on, I'm tall and hard to fit).  However, somebody sent me some pictures of a new Osprey pack due to hit the market later this year, the Osprey Kode series.
The Kodes look like they'll hit MOST of my criteria, with the exception of size, but I'm hopeful the large size of the Kode 38 will actually be in the low 40L range.  A few pics that were sent to me are below.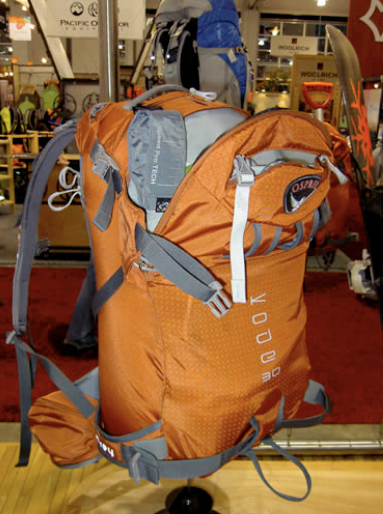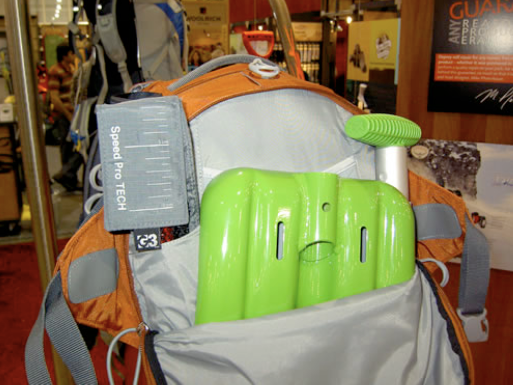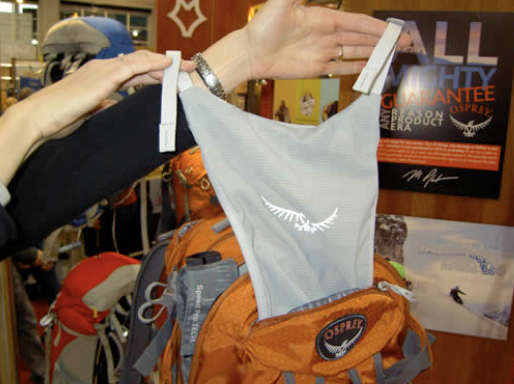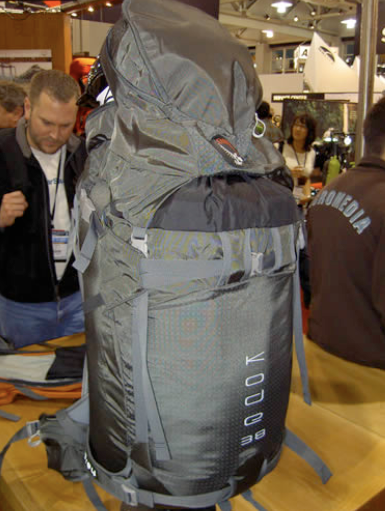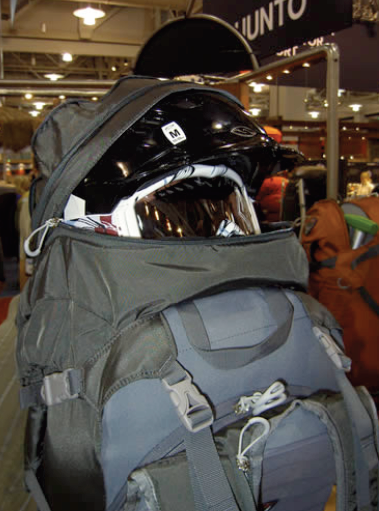 *drools*
External avy tool pocket – check
Compression straps that look like they'll carry a board – check
Size – near miss, but hopefully will be in the 40s in a large
Osprey, hello, if you're reading these please-o-please-o-please send me one of these and we can be BFF.
UPDATE:
Found these pics on the Osprey blog, looks like it will DEFINITELY carry a snowboard. This needs to be available NOW!
Also found this video on Youtube.
UPDATE:
Osprey was kind enough to send a Kode my way for evaluation. You can check out my first impressions here.
If you can't find it at your local outdoors shop the Osprey Kode is available at a few online retailers. I threw together this little banner below to hopefully help you quickly find the size Kode you're looking for and easily see where it's on sale.